Meet the Team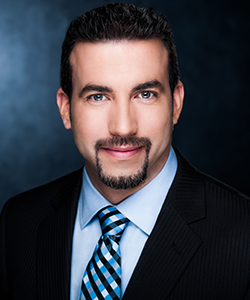 Christopher Nash
Founder/Financial Advisor
Chris is the founder and CEO of CN Results Financial Group, LLC. Chris has been helping clients in financial, business, and estate planning since 2004. However his experience in the financial services industry extends even further as a second generation agent of New York Life. While playing college football at Northern Arizona University, Chris learned the meaning of teamwork, discipline, hard work, and integrity. These key ingredients have helped Chris earn the trust of his clients and build a successful practice in the Phoenix area.
Chris is among a small group of financial representatives certified with Macro Asset Perspective® or MAP. A process of proven steps to educate clients where their assets and investable contributions are allocated based on proper asset allocation and balance between pre-tax and after-tax investments.
Chris is an Investment Adviser Representative with Eagle Strategies LLC, a Registered Investment Adviser.
The trust Chris' clients have in him, the hard work of his staff and support from his wife and four children have helped Chris earn Chairman's Council honors (2015, 2016, 2019, 2020), recognition given to the top 250 agents at New York Life. Chris also received industry honors by being a qualifying member of the Million Dollar Round Table* since 2006.
Chris's wife Kirsty is a full time Mom of their four children while running her own fitness company with Beachbody and completing her Master of Science in Clinical Mental Health Counseling. When Chris is not helping his clients, he enjoys spending time with his wife, children, and tennis. Weekend soccer and football games for the kids and community activities attract their attention. When time permits, Chris and his wife Kirsty enjoy tennis and vacations together. Recent travels have included Rome, Puerto Rico, Bahamas, Boston, San Diego, London and their most favorite-Tahiti.
* The Million Dollar Round Table (MDRT), The Premier Association of Financial Professionals, is recognized globally as the standard of excellence for life insurance sales performance in the insurance and financial services industry.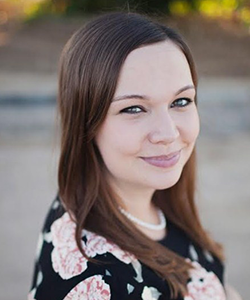 Chelsea Erickson, LSA
Office Manager
Chelsea joined CN Results Financial Group in May 2014. Chelsea oversees all office operations. She provides administrative support to Chris for all of his new business procedures. She also manages client communication and scheduling, assists in data input and appointment preparation, provides high-level client account service, and supports in the application process.
Chelsea grew up in Queen Creek and lives there now with her husband, Allen, and their son, Camden. In her spare time, she enjoys cooking, traveling, and spending time with her family.